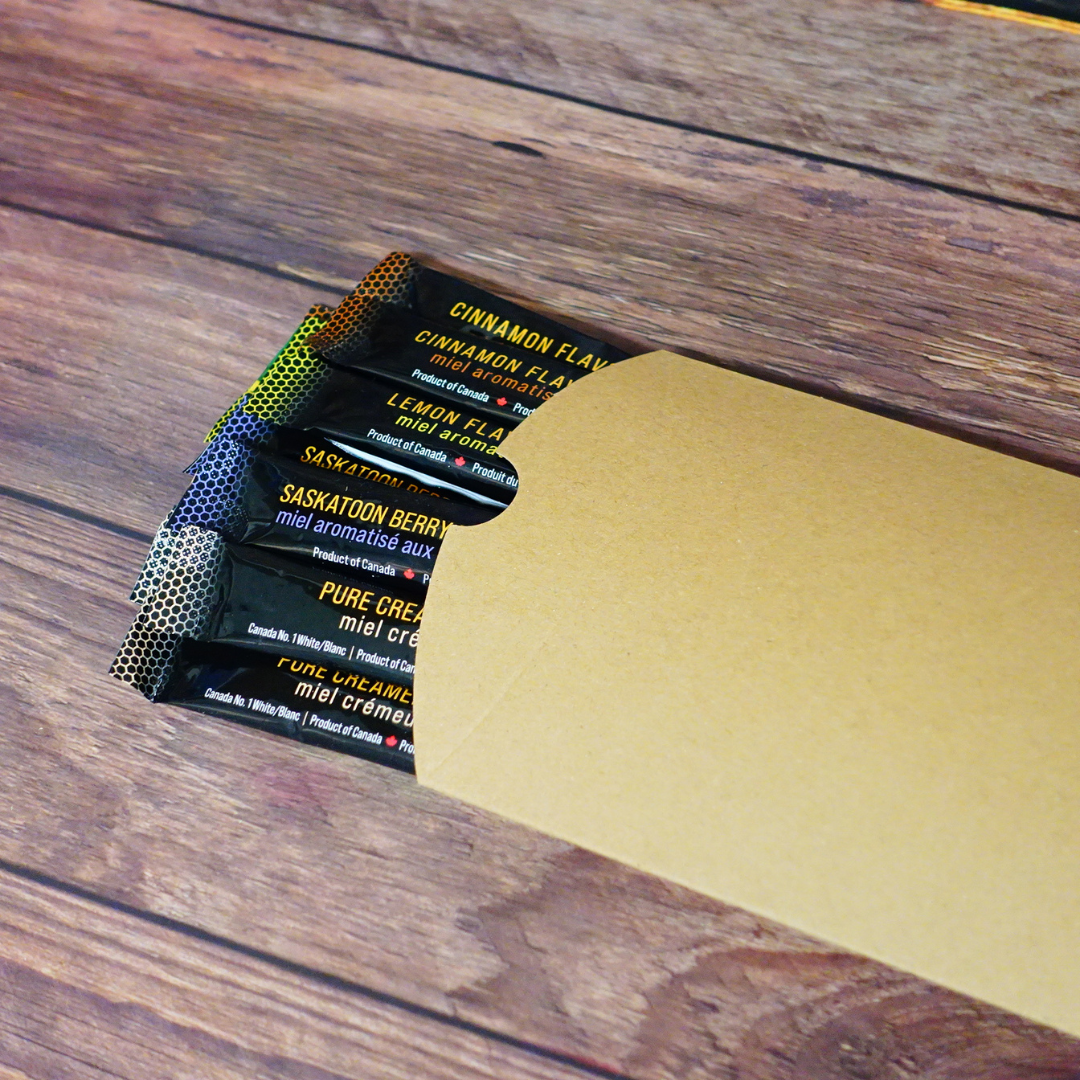 Tired of selling chocolates, popcorn, and cookies?
Let Tu-Bees add something different to your fundraising efforts! By selling Tu-Bees flavoured honeys and beeswax, your group can earn up to 40 percent of the sales and support a locally owned/operated Saskatchewan business.
We provide you with order forms to duplicate and distribute to your group or classrooms
We package all orders individually for easy distribution
You receive your goods within 28 days or less
Contact Us For More Info
Custom Fundraising Honey Box

Contains 12 mini honey packets in a variety of our most popular flavours.

Tubs

Available in a variety of flavours.

Beeswax Tealights

Clear cup or paws (pack of 4).

Firestarters

Beeswax and cotton (tin of 6).

Honeycomb Votive

Single votive in a kraft gift box.

Votive Gift Set

Set of 4 beehive votives.